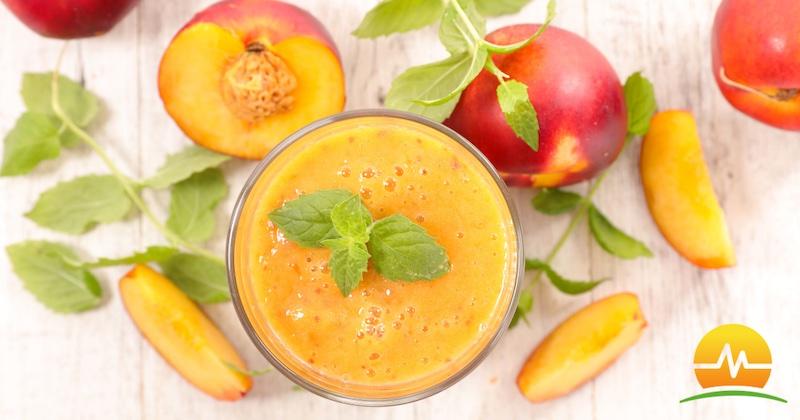 Now that warm weather and sunshine is coming, treat yourself to a delicious and healthy smoothie. Many times, smoothies are packed full of excess sugar that have counterproductive effects on your body. Making a smoothie at home with fresh produce your own flare can avoid unhealthy additives and still be tasty! Our recipe for a protein packed peach smoothie will quench your sweet tooth while providing you with a healthy, filling snack.
Ingredients:
1 Premier Protein® 11oz. Vanilla Shake
1 cup of peaches
½ cup of mangos
1 cup of ice
Directions:
Combine the peaches, mangos, protein shake, and ice into a blender and blend until smooth. Top with a slice of mango and peach and enjoy!
*This recipe was adapted from Premier Protein. For more Premier Protein recipes, click here.