Strawberry Mini Waffles
Waking up in the morning is a lot easier when you know you have a delicious breakfast on the way. Our recipe for mini strawberry waffles combines all of your favorite breakfast treats to create a meal to remember. Did we mention that it is also won't break your calorie count for the day? Read on to see if this is too good (and yummy) to be true.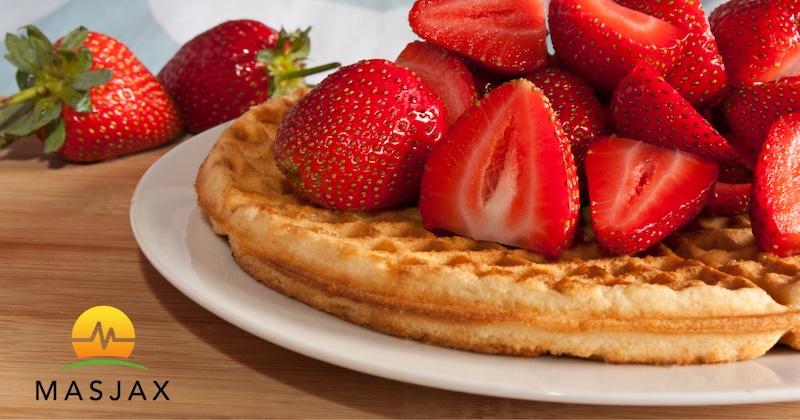 Ingredients:
2 1/2 tbsp Premier Protein Vanilla Milkshake Protein Powder
3 tbsp Almond Flour
1/4 tsp Baking Powder
1 Egg (Beaten)
3 tbsp Premier Protein Strawberry Protein Shake
2 ounces Softened Low-Fat Cream Cheese
Directions:
Begin by plugging in and preheating your waffle skillet. While waiting, combine the vanilla protein powder, almond flour, and baking powder in a bowl. Break up any chunks to make sure your mixture is smooth. In another small bowl, beat the egg. Next, add the egg, cream cheese, and strawberry protein shake into your dry ingredients and mix well.
Coat your waffle maker with cooking spray and pour ¼ cup of batter into the middle. Close the skillet and wait until fully cooked – this usually takes about 5 minutes. You then can repeat this step until all of your batter has been made into yummy waffles!
Put your waffles onto a plate and top with strawberry, syrup, almonds, or whatever your favorite toppings may be and ENJOY!
*This recipe was adapted from Premier Protein. For more Premier Protein recipes, click here.