Protein Peanut Butter and Chocolate Truffles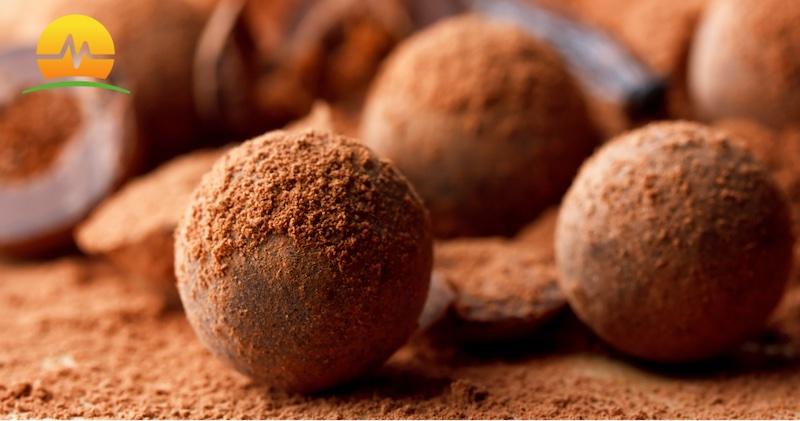 Is your stomach already growling from the title? This an absolutely delicious dessert recipe that will quench all your sweet tooth cravings. Replace a high sugar snack or dessert with these chocolate peanut butter truffles to reduce your sugar intake and increase the amount of protein in your diet. It doesn't get better than this.
Ingredients – Inner Truffle:
½ cup Premier Protein® Chocolate Peanut Butter Shake
½ cup Premier Protein® Chocolate Milkshake Protein Powder
½ cup Powdered Peanut Butter
2 tsp. of Sugar Substitute
Chocolate Coating:
1/3 cup Sugar-Free Chocolate Chips
1½ tsp. Coconut Oil
Directions:
Combine all of the ingredients for the inside of the truffle in a food processor and blend until the batter is well mixed. It should be about the consistency of peanut butter. After the ingredients are done in the food processor, move to a bowl and chill in the freezer for a half hour.
While the batter is in the freezer, cover a cookie sheet with parchment paper. Once the mixture is cooled, take tablespoon sized chunks, roll them into a ball, and place on cookie sheet. If the batter is too sticky you can coat your hands with ghee or cooking spray. Repeat until you go through all the batter and then freeze for an hour.
While the batter balls are chilling, combine the coconut oil and sugar-free chocolate chips in a microwave-safe bowl and microwave for 30-40 seconds to melt and then stir to combine. Once the chocolate coating is mixed, remove the truffles from the freezer and dip in the chocolate letting the excess chocolate drip off. Replace back on the cookie sheet until you have coated all the truffles.
Finally, you can place the completed truffles into the freezer until the chocolate shell hardens. Bon apetit!
*This recipe was adapted from Premier Protein. For more Premier Protein recipes, click here.