Dr. Alex Crean, FACS
Colorectal Surgeon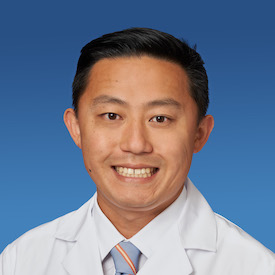 Dr. Crean grew up and attended high school in Augusta, Georgia.  After completing his undergraduate studies at Duke University, Dr. Crean returned home for medical school at the Medical College of Georgia. After obtaining his medical degree from MCG, Dr. Crean completed his general surgery training at Drexel University/Hahnemann University Hospital in Philadelphia.  After completing a 5 year residency in general surgery, Dr. Crean pursued an additional year of fellowship training to specialize in colorectal surgery. This was completed at Stony Brook University Hospital on Long Island in New York.
Dr. Crean is a Fellow of the American College of Surgeons.
Dr. Crean's clinical interests include the entire spectrum of colon and rectal surgery. He specializes in treating all stages of colon and rectal cancer through a minimally invasive surgical approach.  This includes advanced laparoscopic and robotic surgery. Through a collaborative effort with local gastroenterologists and oncologists, Dr. Crean focuses on providing the most efficient and effective care for colon and rectal cancer.
Dr. Crean also enjoys treating benign colon and rectal disease.  He provides a wide range of office based treatments for hemorrhoids, anal fissures, anal fistulas, and anorectal pain or bleeding. Dr. Crean's primary focus in treating benign colorectal disease is improving the overall quality of life of his patients.
Dr. Crean is also highly interested in the surgical management of inflammatory bowel disease. He strives to provide appropriate surgical care for patients diagnosed with Crohn's Disease or Ulcerative Colitis. This includes collaborative medical management with Gastroenterology as well as complex or re-operative surgery for patients suffering from chronic inflammatory bowel disease.
Dr. Crean is also happy to offer consultation for fecal incontinence, constipation, pelvic floor dysfunction, ostomy care and screening colonoscopy.
Office Locations:
Dr. Crean holds office hours at two locations – Jacksonville and Mandarin. Please contact our office to schedule an appointment.
 Click here to see what patients are saying about Dr. Crean!