Patient Testimonials
Richard Daniels – Gastric Bypass with Dr. Abbas
---
Pat – Gastric Bypass & Hernia Repair with Dr. Abbas
---
Timothy -Duodenal Switch with Dr. Abbas
---
Dr. Angela Mai – Roux-en-Y Gastric Revision and Distal Bypass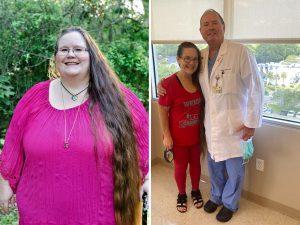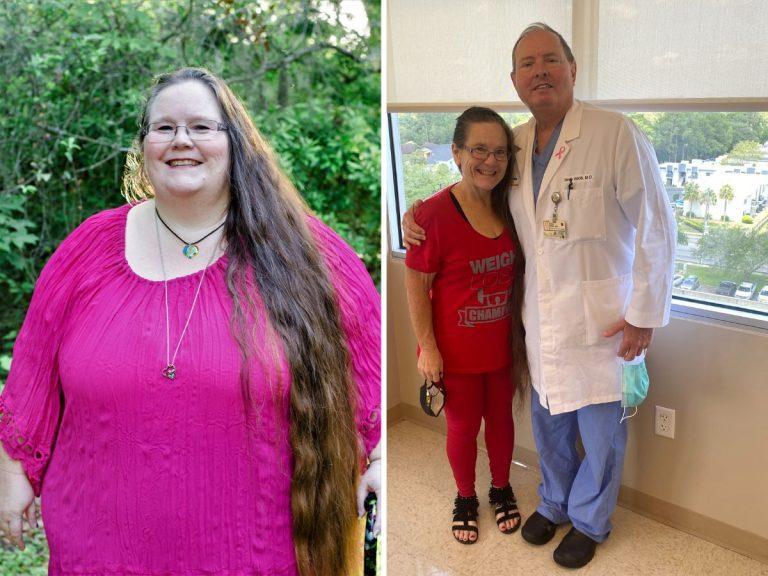 Dr. Webb saved my life! My whole life I fought obesity. "It's our family genes," my grandmother said. My mother told people, "Angie will NEVER be small; it's physically impossible." I tried Weight Watchers, Jenny Craig, injections, pills, fad diets, starvation, exercise, plastic body wrap, and more… only to lose a few pounds and gain two to three times that back. Even though I had a very successful career in corporate managerial consulting, by the time I was 42 I was extremely morbidly obese, weighed 400 lbs. with a BMI of 73.2, suffered a stroke, mild heart attack, had Type II Diabetes, hypertension, chronic IBS, migraines, mobility issues, severe depression, and more.
The stroke had taken significant long-term memory, including most of my career expertise, and left me with short-term memory challenges, constant migraine pain, and mobility issues. I spent my life in a darkened room with minimal noise and barely recognized my children. (When I told my husband I was utterly useless and he would be better off without me, he cried and begged me not to give up. I looked into his loving eyes and knew I did not want to leave him. I thought about my children and realized that they too still needed me. I pulled every bit of determination I could find and decided to live.)
I desperately wanted to contribute to the family, so I decided to continue expanding my mind (since my body would not cooperate no matter how hard I tried to lose weight and improve my health). I obtained my Ph.D. in Public Policy, Administration, Leadership, and Management. Despite performing a LOT of remote volunteer strategy, consulting, coaching, mentoring, and graduate-level editing in a variety of social-justice-related venues, prospective employers still would not hire me due to my physically disabling obesity-related challenges.
Time to take drastic measures.
Dr. Webb performed my Roux-en-Y gastric revision and distal bypass in 2019. I followed the doctor's orders exactly. It was hard work, but the weight started melting off. Within a year, I went from a tight size 5x down to a loose large, and at the end of two years, I weighed 143 lbs with a BMI of 26.2 wearing a cute size 6. I could walk, do some housework, and garden. I no longer have diabetes or hypertension and my migraines only occur a few times a month now. I still work hard daily to eat right and improve my health. I still have many challenges; however, thanks to Dr. Webb, I have a real chance at life.
My advice to anyone reading this: Don't wait to take back your health as I did. Trust Dr. Webb, have the surgery you need, and get control over your obesity challenges now. It is time to start living, my friend!
---
Nicholette – Duodenal Switch with Dr. Abbas
---
Jessica – Duodenal Switch with Dr. Abbas
---
Alisha – Patient of Dr. Abbas
---
Autumn Edwards – Gastric Sleeve Patient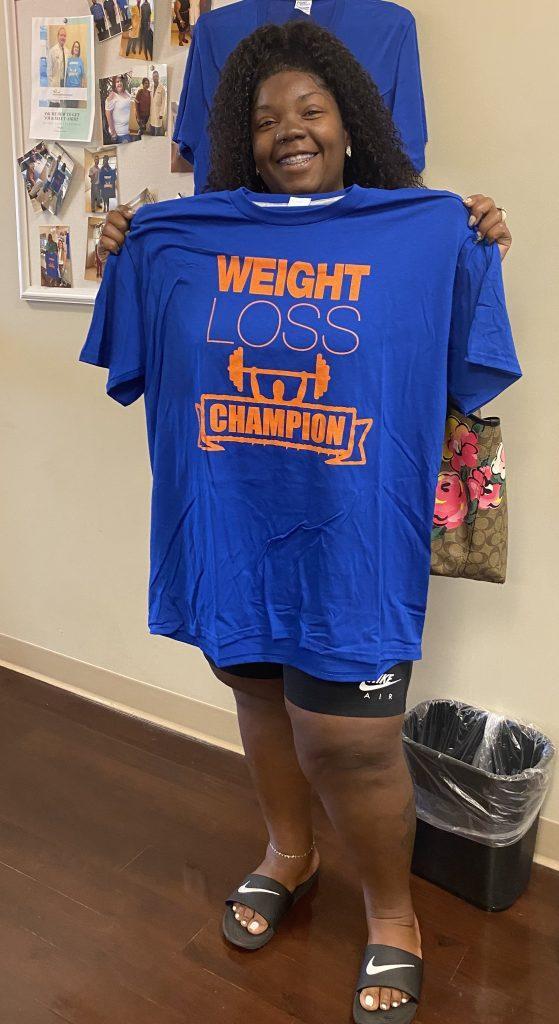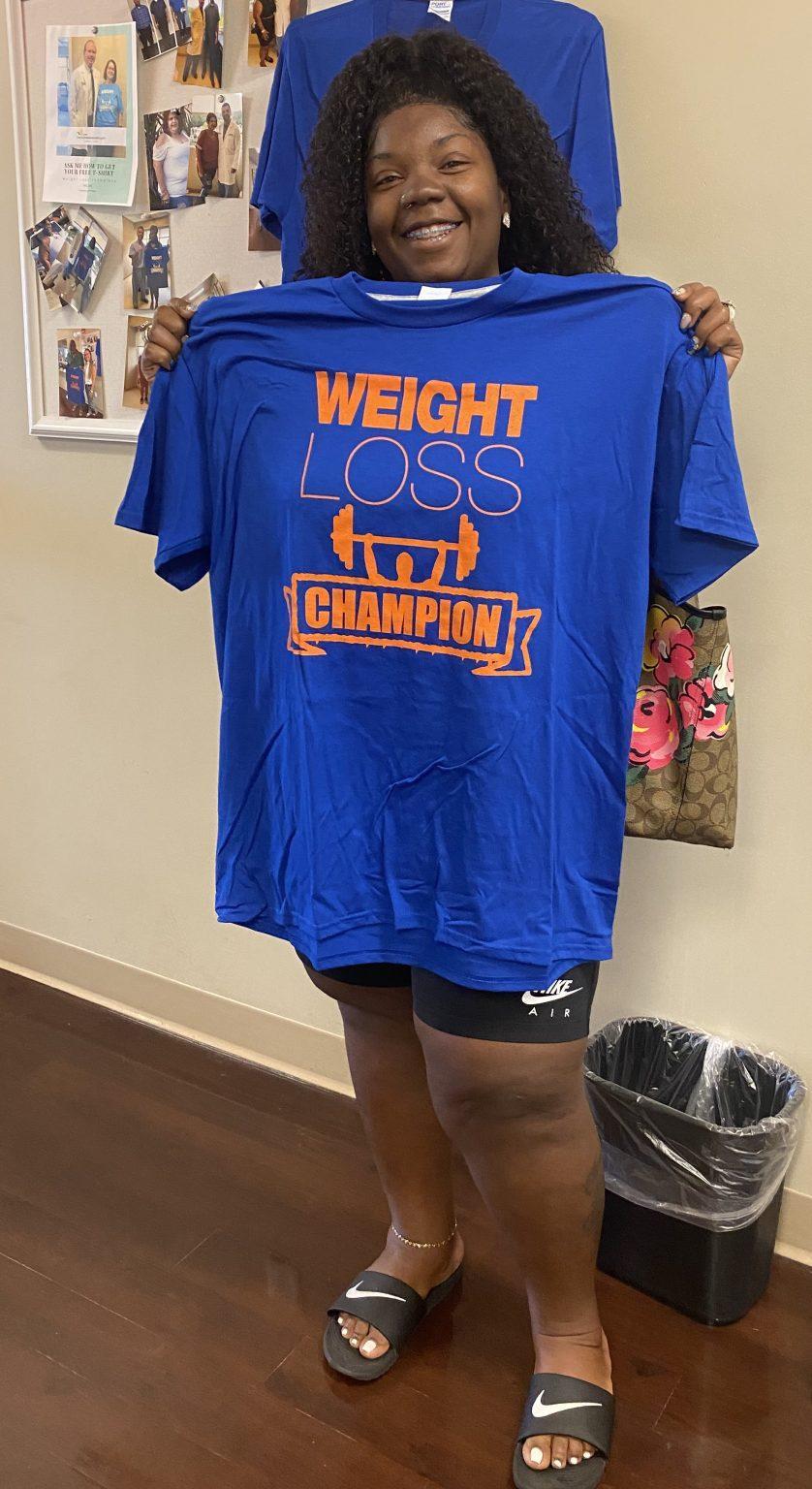 Autumn Edwards had the sleeve done in April 2021. She has lost 119 lbs.  Her start weight was 361 lbs and is now at 242 lbs.
---
Rosa Marte – Vertical Sleeve Gastrectomy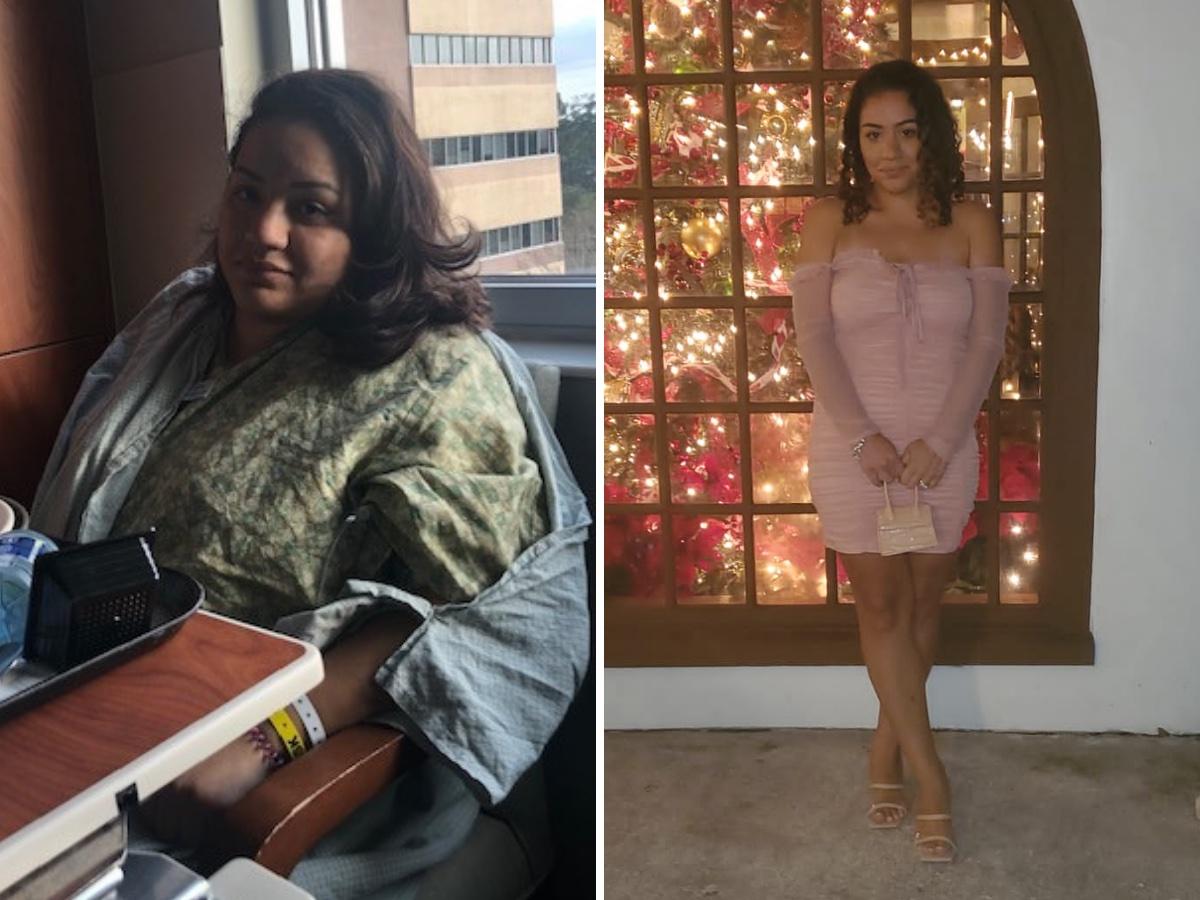 "I always lived my life hiding behind my weight, but since having surgery I've learned to love myself again. My advice to anyone is to trust the journey."
Rosa had Vertical Sleeve Gastrectomy surgery on 2/10/21 with Dr. Abbas.
She has lost a total of 81 lbs as of today.
Her start weight was 230 lbs and her current weight is 149 lbs.
Learn more about Rosa's procedure
---
Terra – Gastric Sleeve Patient
 Learn more about Terra's procedure
---
David's Hernia Testimonial
Learn more about David's procedure
---
Marie Blanco – Gastric Sleeve Patient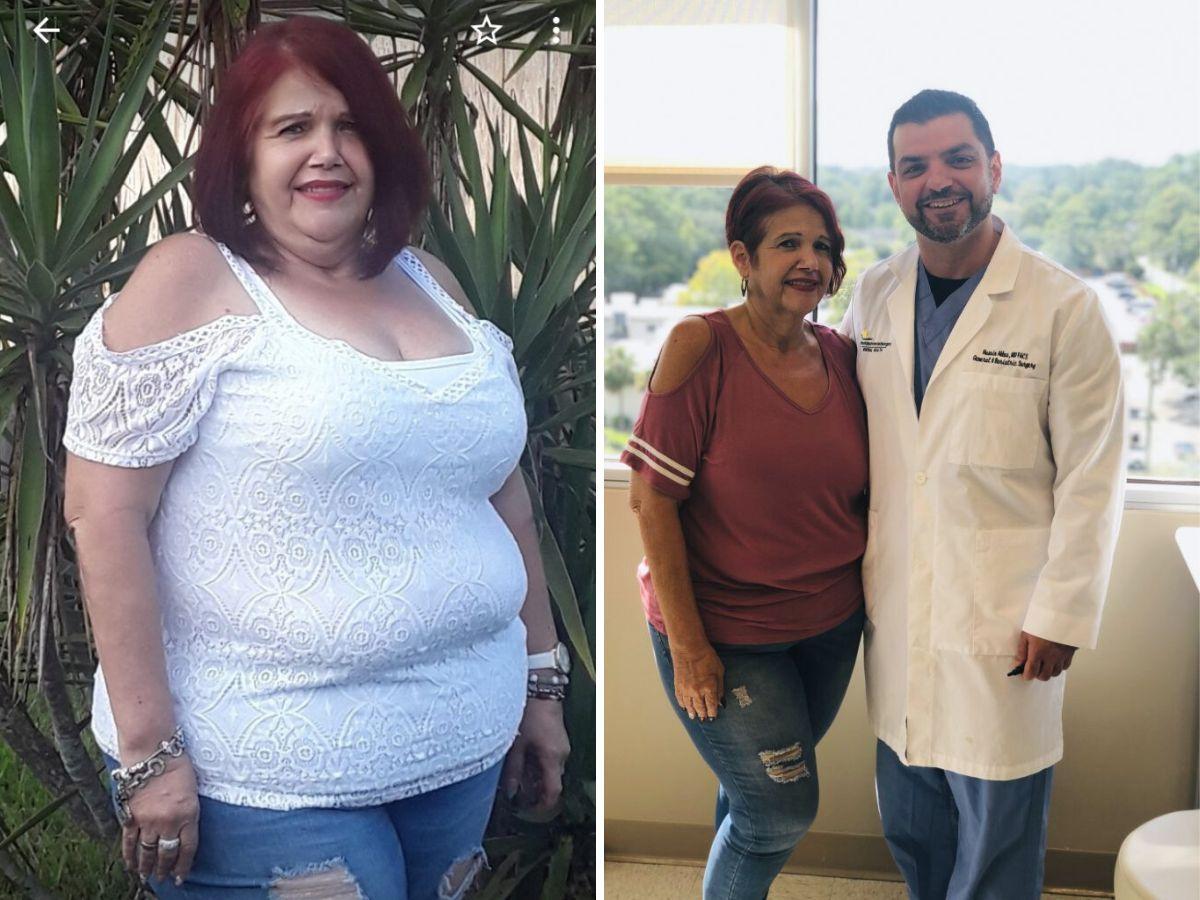 Marie had Gastric Sleeve surgery on 11/26/2018  and has lost a total of 66lbs as of today.  Her start weight was 261lbs and her current weight is 195lbs.
Learn more about Marie's procedure
---
Shirley Waldron – Gastric Sleeve Patient

Shirley had Gastric Sleeve surgery on 4/14/2019  and has lost a total of 53lbs as of today.
Learn more about Marie's procedure
---
Logan Falk – Gastric Sleeve Patient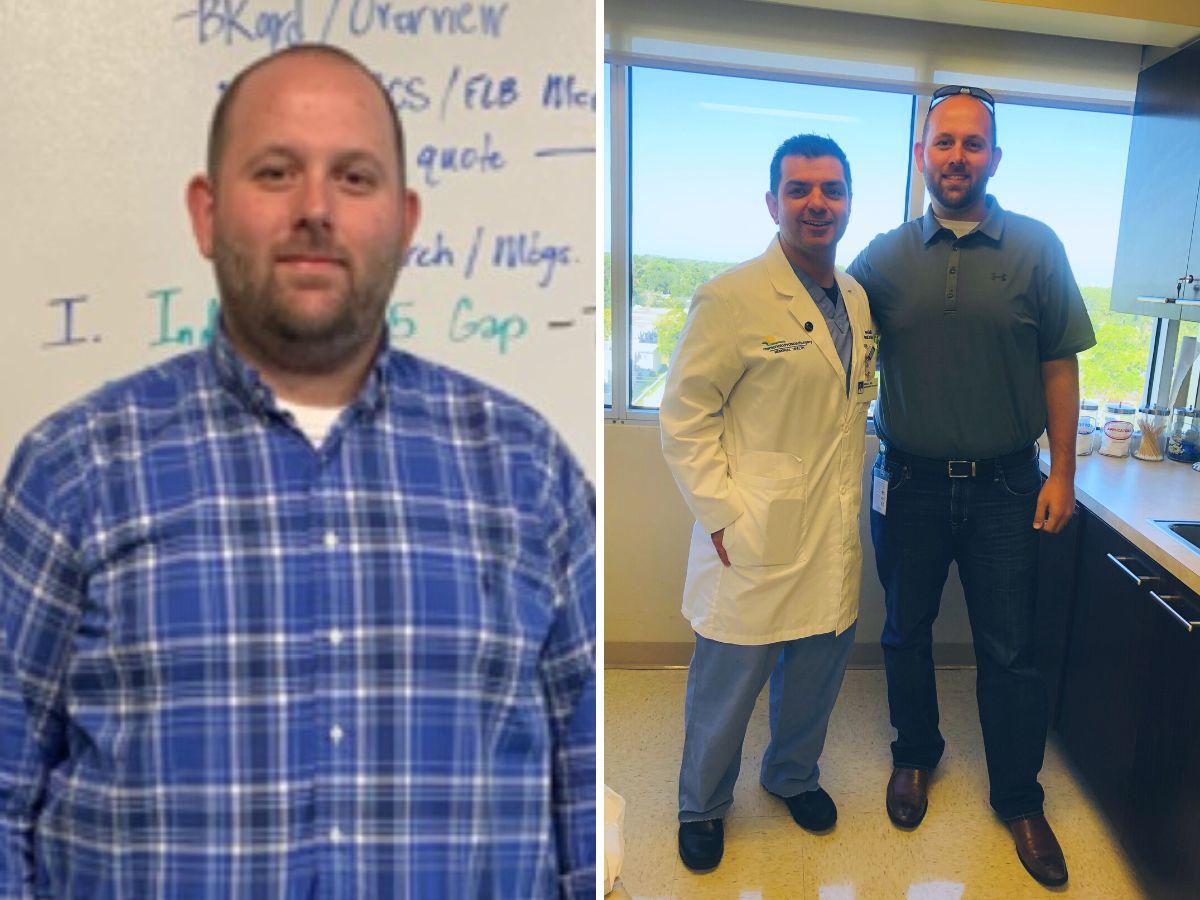 Logan had Gastric Sleeve surgery on 5/1/2019  and has lost a total of 89lbs as of 9/24/19.
Learn more about Logan's procedure
---
Robert & Lisa Matzen – Gastric Sleeve / Lap Band to Sleeve Patients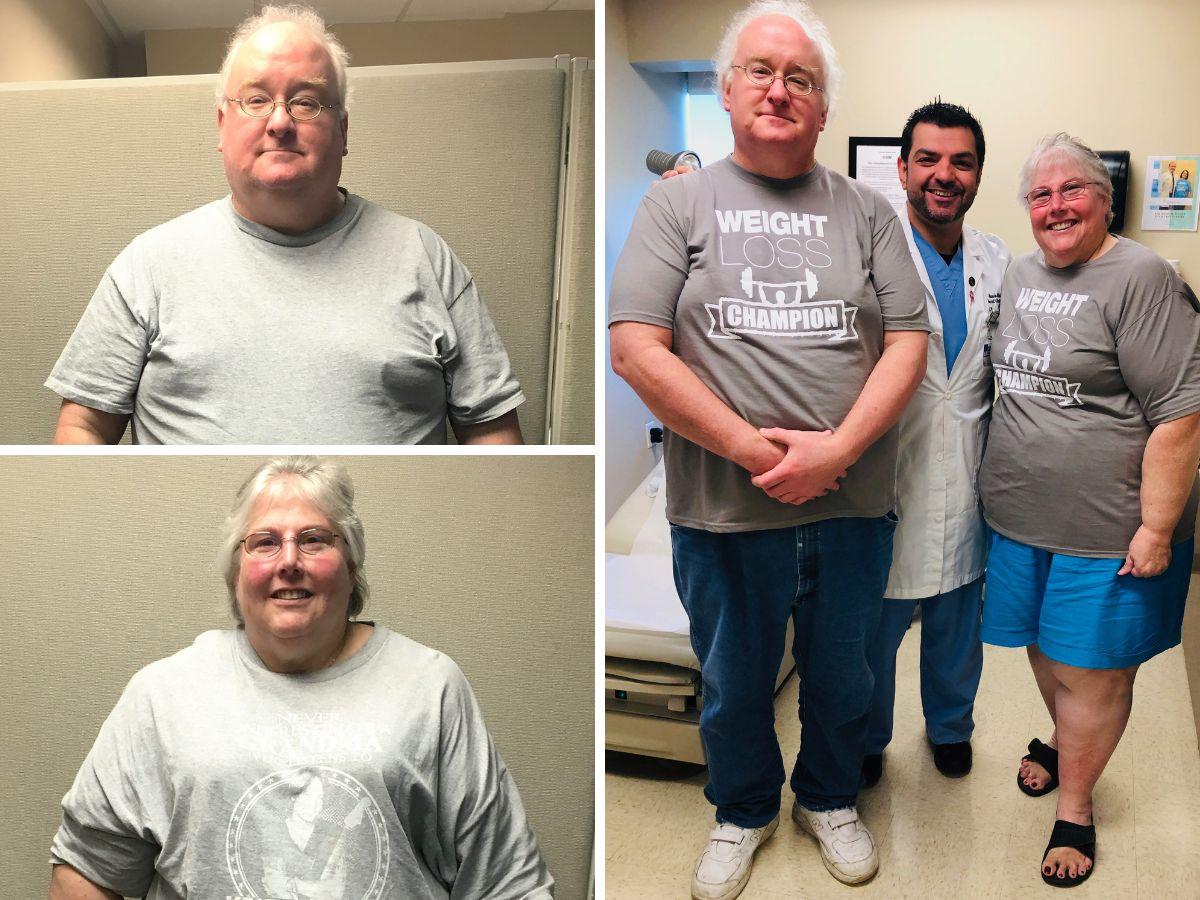 Robert and Lisa Matzen together have lost a total of 125lbs since July 2019 (Robert 70lbs and Lisa 55lbs).
Learn more about Lisa's procedure
---
Kimberly Lindsey – Gastric Sleeve Patient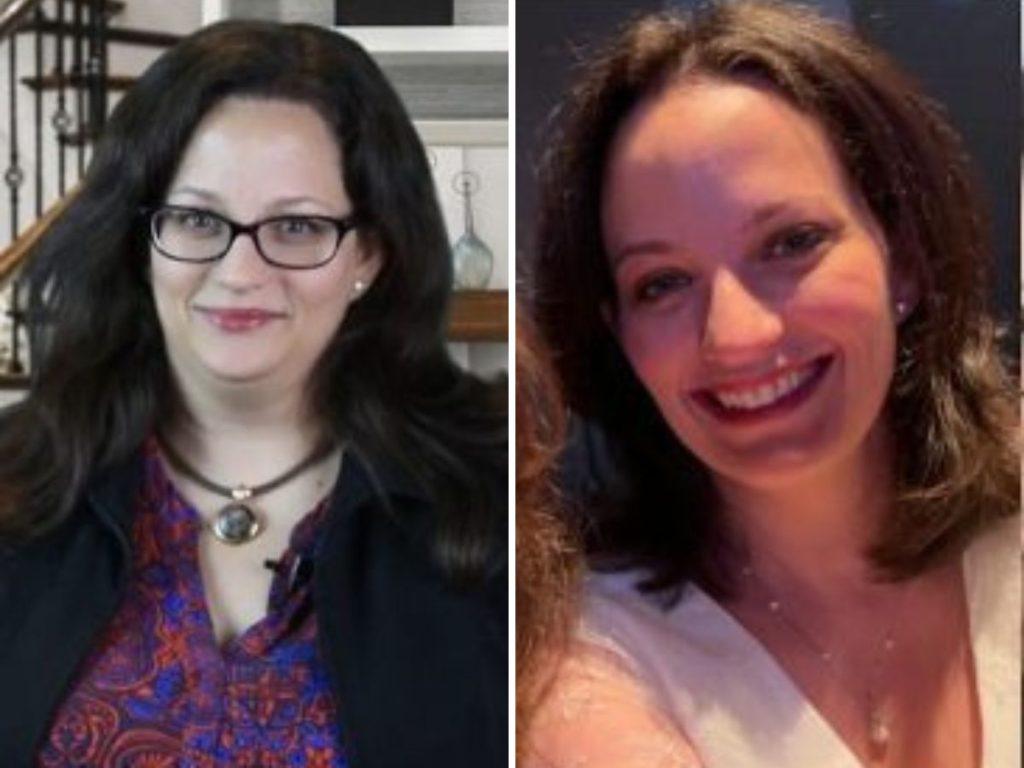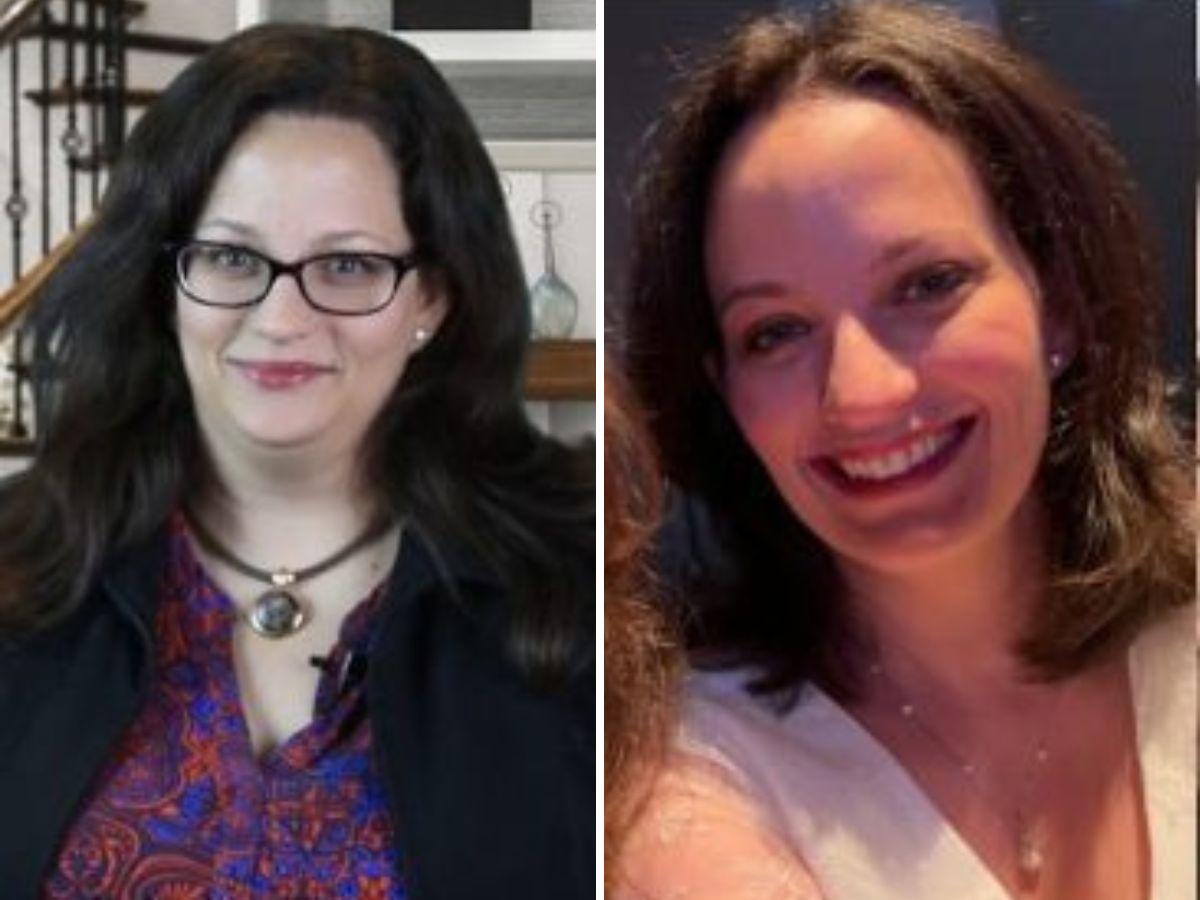 "I am very happy with the outcome of the surgery.  Overall the surgery has been a great tool for me to make healthy lifestyle changes.  I am very pleased I chose Dr. Abbas to do the surgery.  As a self pay patient I had the option to choose anyone in my area, I definitely made the right decision with Dr. Abbas!"
Kimberly has lost a total of 103lbs since August 2020.
Learn more about Kimberly's procedure
---
Antoinette Stokes – Gastric Sleeve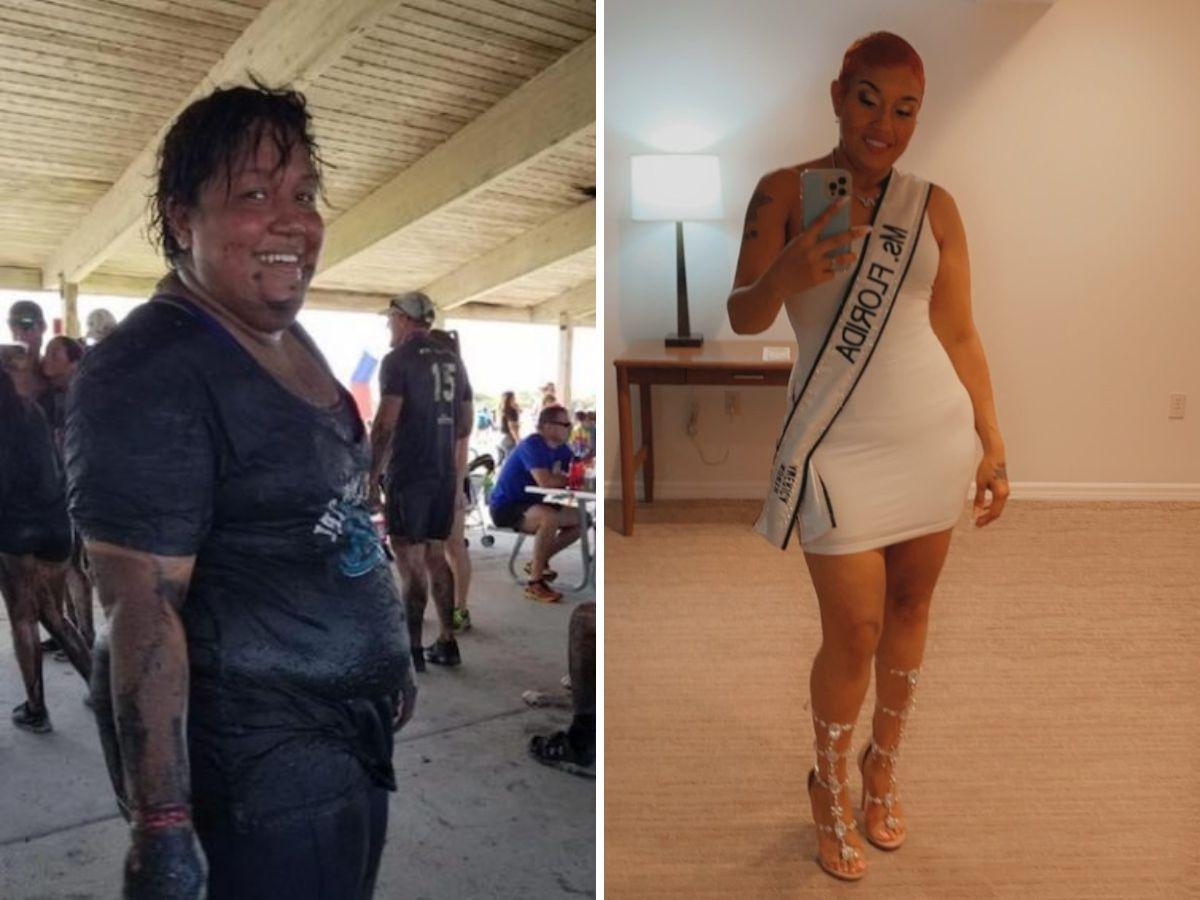 "I started my journey of weight loss many years ago after leaving a 4 year toxic relationship that was filled with mental and physical abuse. I lost who I was as a woman and a human being. I lost my confidence. When I finally got to my breaking point to wanting this surgery I was on my way to 300 lbs. I started working with Dr. Abbas in October 2018 and surgery took place on January 30, 2019. I knew once I had this surgery I was never going back to that size or weight again. In a year I went from wearing a size 20 to wearing a size 5. I went from weighing 276lbs, to losing a total of almost 140lbs. I took this opportunity to show the world, friends, family, and anyone who is going through what I went through it's possible by competing for the Ms. Florida North America title. And GUESS WHAT I did it!!! I am veteran of the United States Navy. I am 37 years old and mother of a beautiful 11 year old girl name Peyton."
Antoinette has lost a total of 140lbs since January 2019.
Learn more about Antoinette's procedure
---
Donita (Dee Dee) Evans – Gastric Sleeve



My name is Donita (Dee Dee) Evans, and November 22, 2017 is a day I will never, ever forget! On that day I received a call that has changed my life forever… "DONITA EVANS, YOU'VE BEEN APPROVED FOR BARIATRIC SURGERY!!!" I was in complete shock and disbelief, not only had my insurance company approved my surgery they had also scheduled it for less than 30 days away from the date they approved me. I was amazed that my Angelic Medial Team, under the direction of Dr. Husain Abbas, MD, at (MASJax, Jacksonville, FL), had even taken the time to call me and deliver this amazing news during the holidays. I can remember as if it were yesterday, the day before Thanksgiving 2017.  
I was one that struggled with my weight my entire life, as far back as I can remember, even from childhood. I was always the chunky kid, always the biggest kid in class, the biggest kid on the team of any sport I played, Girl Scouts, the kid with the cute face etc. Once I graduated high school 1993,(weighing almost 180lbs) it didn't really bother me as much, as I prepared to go away for college. I knew, that I was about to begin a new journey in life, moving to a new place, and meeting new people, that would get to know and love me for who I was. 
Over the years I noticed that I gradually picked up weight, for some reason I didn't really notice it in the moment! Boy oh boy by 2017 I was weighing well over 500+lbs, and I had been at that size for a while. I had attempted to get weight loss surgery several times before, with my insurance provider through previous employers. Unfortunately,  I received denial after denial, either the procedure wasn't covered or it was finances. I felt as though I had tried every known diet possible on the market and home remedies. Some of those market diet attempts would work temporarily and I would see progress, yet some kind of way I managed to gain it all back plus some. 2017 was one of my hardest years ever (physically, I had gained so much weight, and was so over weight I didn't want to do ANYTHING that required me to be physical. I was to the point where my body would just ache and pain all the time, my knees were ruined I had worn out the cartilage in my knees, I could barely walk past 10 steps without being out of breath, or looking for a place to sit/lean/rest to catch my breath. I just wanted to go to work and home, I didn't want to be seen in public. If went to the store I was looking for a motorized buggy to ride until I eventually investing in my own and walking with a cane.
I had become so depressed because I loved to go and have fun, always the life of the party and being a huge encouragement to others!   
I knew that I had to do something, even if I had to take out a loan, save and try and pay cash for my weight loss surgery, I didn't care what it was going to take, but I knew I had to take control and save myself! I made a promise to myself that I wasn't going to give up on ME, I was resilient and determined that I would get approved for surgery and God new my heart was genuine and true to the process and the hard work to come! I mad e my mind up around the 1st part of October 2017 that I was going to give this another go. The 1st thing I did was check coverage with my insurance provider of my current employer at the time (AT&T). YES… I prepared my self for the worse case scenario! I was so use to hearing the big fat "NO!" I was already thinking of my plan B,  much to my surprise weight loss surgery was covered I COULD NOT BELIEVE IT!!! It was time to go to work, I prayed and asked my Heavenly Father to guide me and order my steps. So I did my research of approved surgeons and facilities within my network and I chose Dr. Husain Abbas, MD, at (MASJax, Jacksonville, FL).
Dr. Abbas and his entire staff was a Godsend!!! He is an amazing surgeon, with bed side manners out of this world! He is genuinely caring, and concerned about our well being! Dr. Abbas was very informative from the 1st visit and beyond, I never had to wonder or guess what was going to happen or what was next. I always knew my plan of action whether we were discussing clearances, or eating habits and meal plans he always kept it real and true. Although I began the program with him at 500lbs, I was very blessed that he took me on as a patient and believed in me, as I believed in myself. I can remember him saying "Donita, if you follow the program as its designed and as I say you will be very successful, and this will change your life forever but its going to take work" and I said "Doc. I have waited for this for so long, I'm going to do what it takes and make you proud, in fact I aim to be your best success story yet!" I was even more blessed to not have been a diabetic, or have high blood pressure, cholesterol issues,  or sleep apnea I was a healthy severely obese woman.
DECEMBER 29, 2017 – Was the day that changed my life 3 and a half years ago this month! That's the date I had my BARIATRIC Sleeve – Weight Loss Surgery, with the most amazing Doctor this side of heaven, and I've been pushing every since, NO REGRETS and I've had NO COMPLICATIONS as I enter my 4th year of Post-Op. As of June 2021, I can proudly, and humbly say that I went from weighing over 500lbs to currently weighing 163lbs that's a total weight loss of about 337lbs! I FEEL BLESSED, AMAZING, and AS IF I WAS GIVEN A 2ND CHANCE ON LIFE! No. I haven't had any additional surgeries or revisions, I still take my vitamins daily, exercise, and keep my tool – Ms. Mini (stomach name) in check.
Thank you for allowing me to share my journey, testimony, and story with you, I'm humbly honored!
With All My Love, Weight, and Tears…
Donita Evans
Donita has lost a total of 337lbs since December 2017.
Learn more about Donita's procedure
---
Sandra Lee – Robotic Gastric Division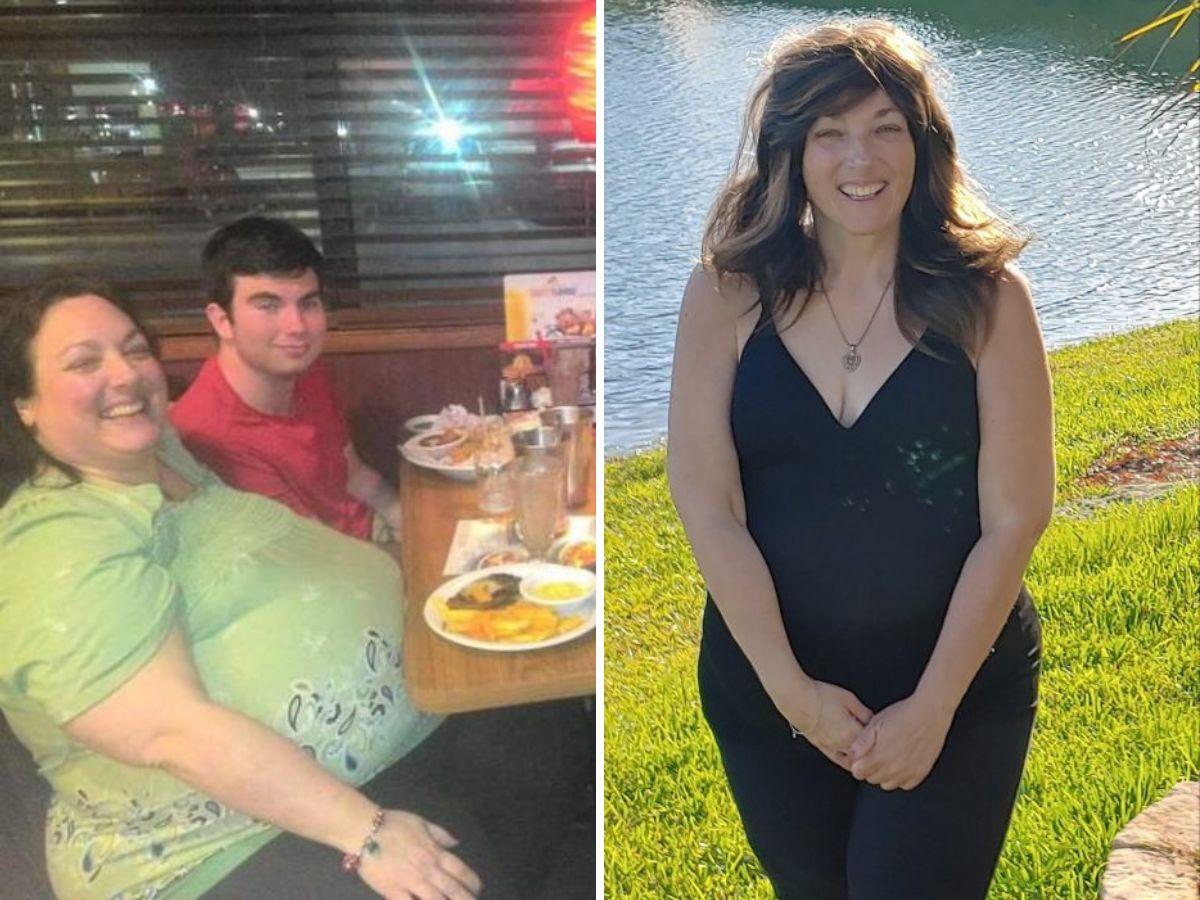 Dr Abbas saved my life! I used to take ten different medications. The only thing I take now are vitamins. In 2019 I weighed 339 lbs. The last weigh in I had at Dr. Abbas's office was 200 lbs. Thank g-d! I can move so much better now. Everyone tells me how terrific it is and that I look great! I literally went from wearing a size 5x jacket at work to being able to wear a medium size blouse that my boss gave me. Now, when I attend any event, I don't have to worry if they can provide a t-shirt that fits. It is the greatest feeling.  I swim in the pool every chance I get at the gym. Recently I was told by a registered nurse that my fat mass is at fifty one percent reduction, and happily my B.M.I went from 54.31 to 35.4 that went down close to 19 points. My Glucose went down to 78. Like I said earlier no more medications!  Taking Metformin which smelled like nasty old fish was the worst and I did it for years. I was never told that acid reflux could kill you. The acid gave me Barrett's in my esophagus that can turn into the Big C. That was very scary to find out. I am thankful and grateful that Dr. Abbas was my surgeon.
Sandra has lost a total of 139lbs since June 2020.
---
Gwendolyn Bryant – Gastric Bypass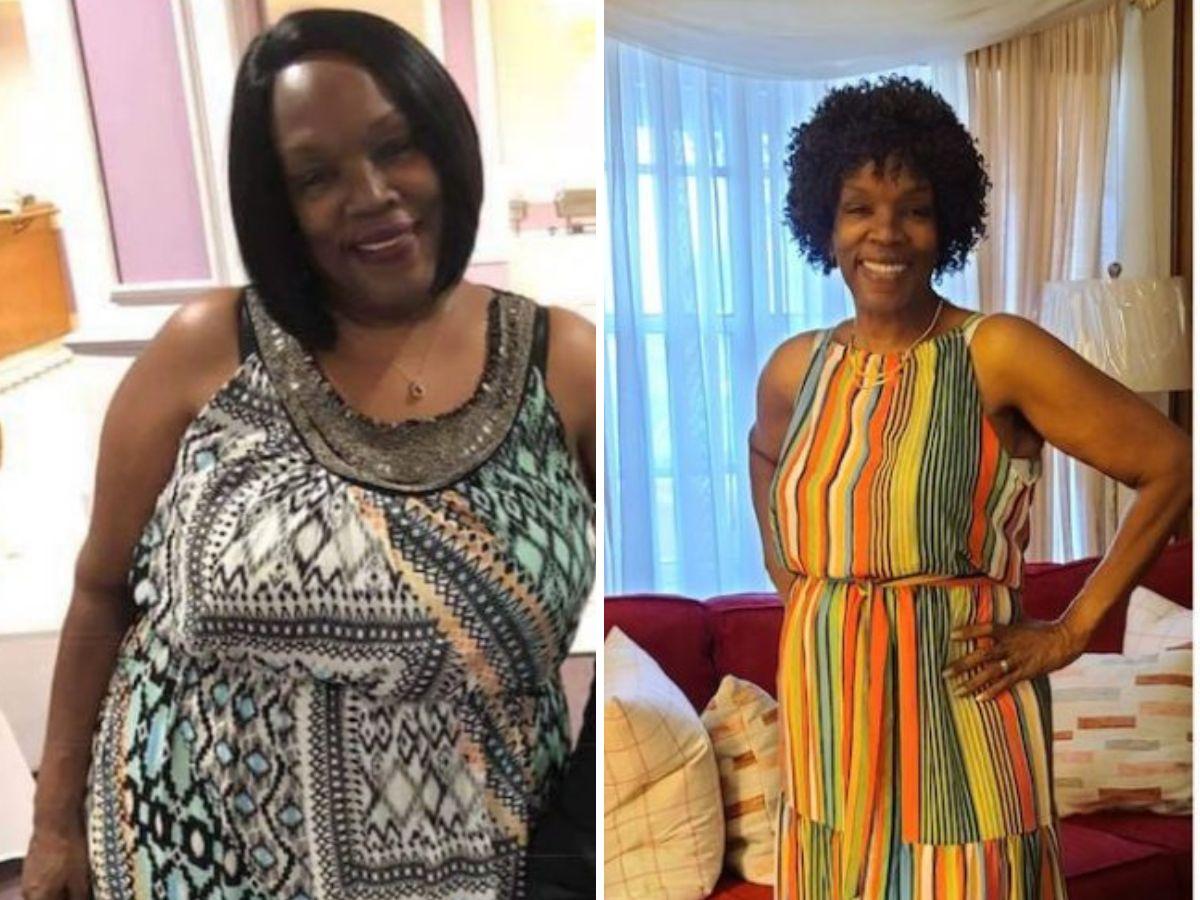 My weight loss journey began years ago at around the age of 50. What brought me to MASJax, where I was referred to Dr. Husain Abbas, was my struggle with all my numbers going the wrong way no matter what I tried.  I had been successful with Weight Watchers program years ago and when I failed at around the age of 62, I became frustrated.  My weight was approaching the 250 marks on the scale, I was being diagnosed as borderline diabetic, my cholesterol was getting high. No matter what I tried, my numbers were increasingly getting higher. I had a bulging degenerative disk in my lower back and was prescribed pain medications to deal with the pain. Every doctor was advising me that I needed to lose some weight to hopefully get the numbers to go in the right direction.
One day I got on the scale and discovered I had lost 3 pounds. Progress, right? Well, no matter how successful I was in changing my eating habits, I could never get the scale to read less than 247.  I was afraid of going to 250 because I knew 260 and so on would be next.  I talked with my primary care doctor who said I may be a good candidate for Bariatric Surgery. I went home and thought about what we talked about.  My main concern was that I not become in any way unhealthy to the point that my family would have to take care of me and the reason I would be given would be that I could have avoided the situation if I had lost weight. So, I made the appointment.
The first consultation, Dr. Abbas had me ready to go.  I had approximately a year of appointments of testing and specialist.  The whole journey was educational. He was excellent on teaching me what to expect and giving direction on what I needed to do to be successful. On November 13, 2019, my journey, and the manifestation of my desire to become a healthier me, just before the announcement of the pandemic, I had a Gastric Bypass.  I am now 1 year and about 7 months post op. I have continued to make my post op appointments and I honestly believe that based on the feedback I get from some of my support groups, that is a bigger part of the reason my journey has been successful. The advice I give to people when asked is, stay with your doctor until he or she release you because you need to be accountable to someone and the best person would be your Bariatric Specialist. To this day, I am still under the care of Dr. Abbas in my post op journey because I believe failure would begin when my relationship between Doctor and Patient end. Dr. Abbas really cares!
Gwendolyn has lost a total of 88lbs since November 2019.
Learn more about Gwendolyn's procedure
---
Amanda Bryant – Gastric Sleeve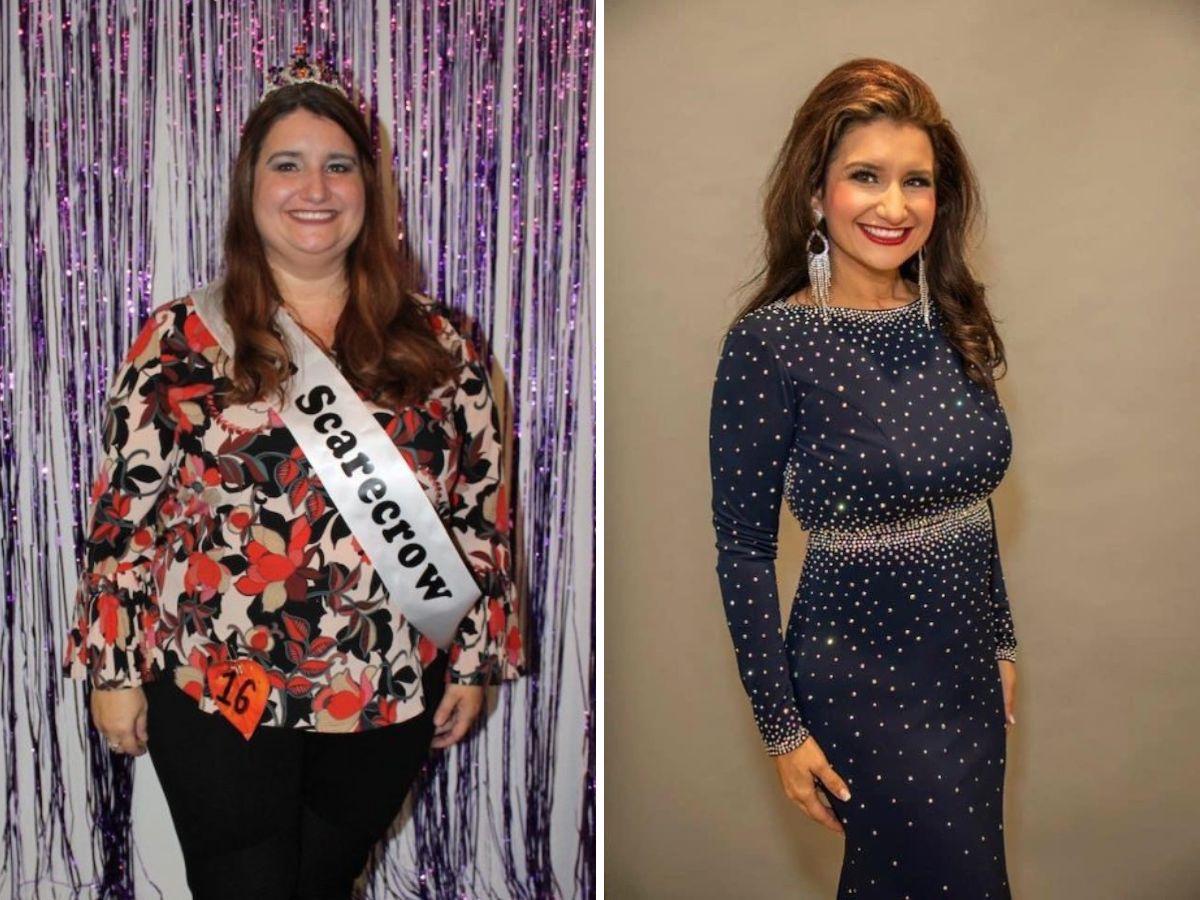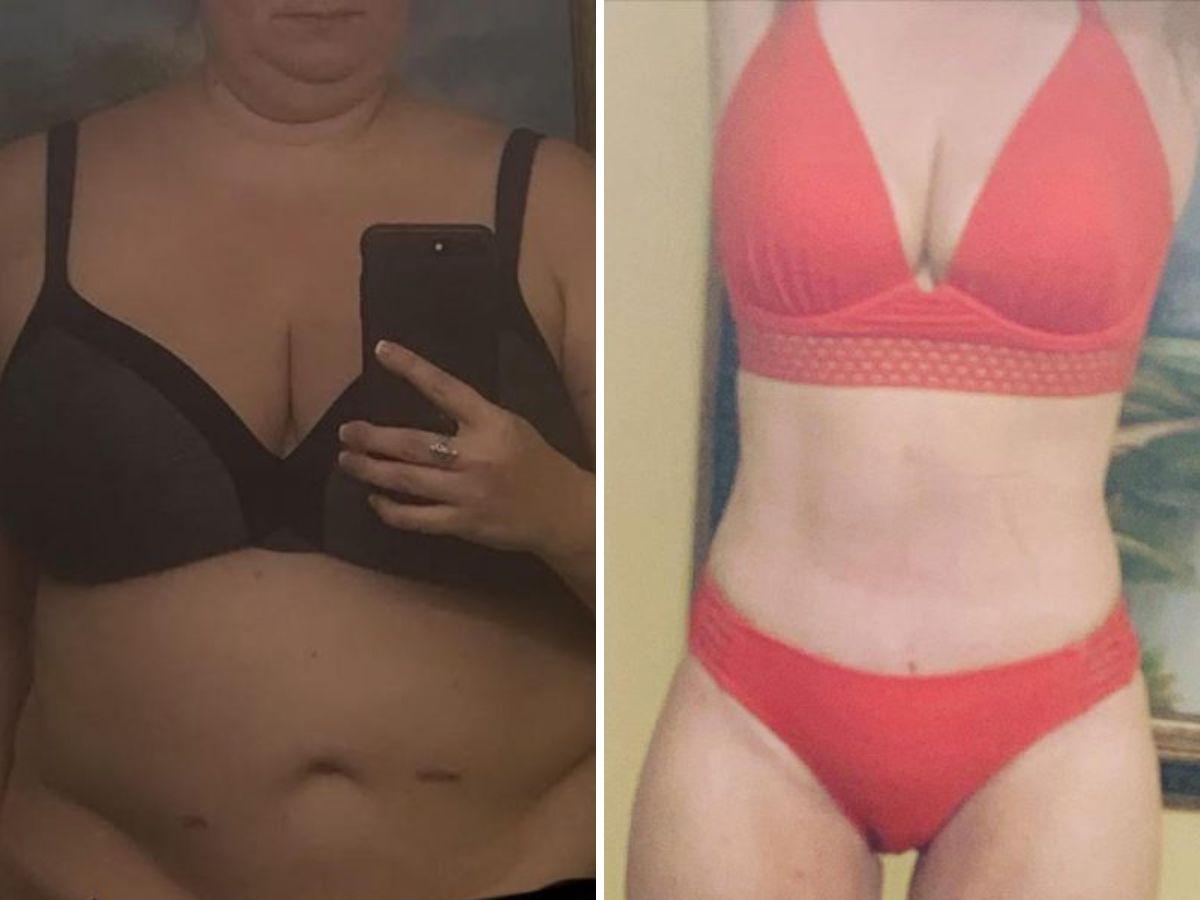 I had thyroid cancer back in 2014.  I battled it for years.  I ate right and exercised, but the weight I gained wouldn't come off.  I went from doctor to doctor searching for a solution.  Finally the Navy referred me out to Dr. Abbas.  I met Dr. Abbas and told him my story.  He was the first person that believed me and also understood what I was going through.  He actually listened to what I was saying and told me he could help me.  We talked about my metabolism, or lack there of, that was damaged during my cancer treatments.  He talked to me a lot about this treatment (gastric sleeve) acting as a reset for me.  I had my surgery in Dec of the 2018 and only a few months later, I was at my goal weight.  I've managed to keep the weight off for the last three years and can not thank Dr. Abbas enough for being the first person to actually listen to me.  Even at three years later, he's still just as invested in me as he was in the beginning.  He is the person that's in your corner when no one else is.  I'm so thankful to have Dr. Abbas as my surgeon.  If you're scared, just know that you're in good hands.  He's the person that you can put your trust in and will be your biggest cheerleader.  
Thank you Dr. Abbas for your dedication and true passion to help people.  
Amanda Bryant
Amanda has lost a total of 103lbs since December 2018.