"Time for dessert!" – everyone's favorite words to hear. Dessert is usually associated with high calorie and high sugar treats, but that doesn't have to be the case. You can create a delicious dessert item with healthy ingredients that still work to quench that after-meal sweet tooth. Try out our quick and easy recipe for frozen yogurt berry bark and see for yourself.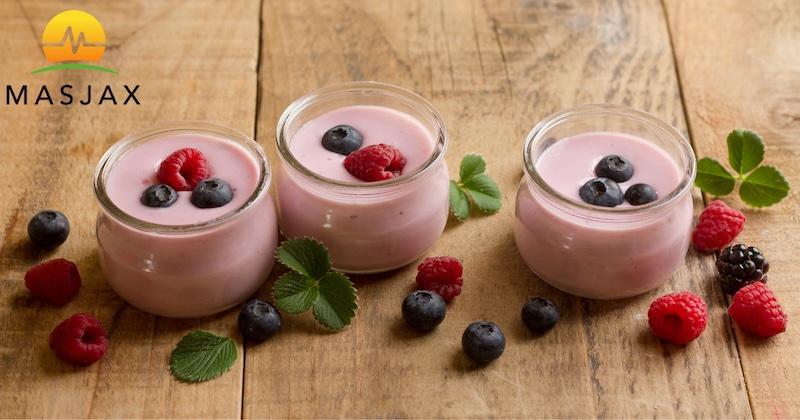 Ingredients:
2 scoops Premier Protein Vanilla Milkshake Protein Powder
2 cups Low-Fat  Vanilla Greek Yogurt
1 tsp Vanilla Extract
1/4 cup of Blueberries
1/4 cup of Raspberries
Directions:
Start by combining the protein powder, yogurt, and vanilla extract into a bowl and stir well until the protein power is evenly mixed. Next, take some parchment paper and line a 9×13 cookie sheet. Evenly spread your yogurt mixture across the sheet and top with the berries (or any fruit you love). Place the cookie sheet in the freezer until frozen and brittle, then take out and break into bite sized pieces. That's it! Now you can sit back and enjoy your frozen treat.
*This recipe was adapted from Premier Protein. For more Premier Protein recipes, click here.