Raspberry Protein Creamsicle
Summer has arrived and so has the heat that comes with it. Are you looking for a cold, refreshing snack that isn't packed full of sugar? Look no further! Try out our recipe for a protein packed raspberry creamsicle.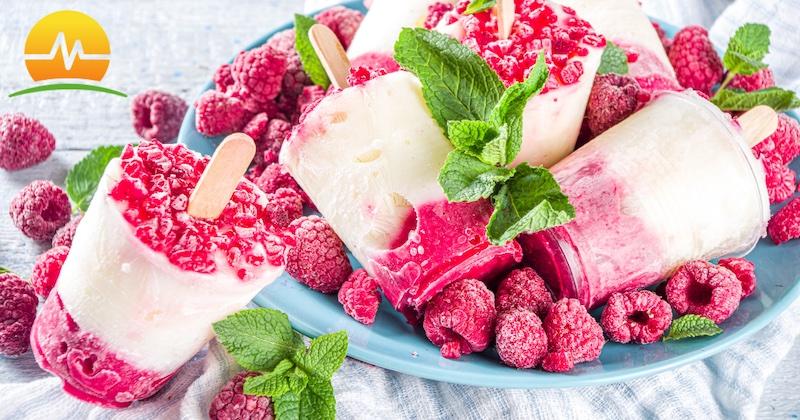 Ingredients:
3/4 cup Premier Protein® Clear Raspberry Protein Drink
9 Raspberries
1/4 cup Premier Protein® Vanilla Shake
2 Tablespoons nonfat Greek yogurt
Directions:
Pour Premier Protein Clear Raspberry Protein Drink into each popsicle mold leaving ample space at the top. Add three raspberries to each mold and freeze overnight.
Mix together the nonfat Greek yogurt and Premier Protein® Vanilla Shake. Once mixed, remove the popsicle molds from freezer and pour the vanilla cream mix until each mold is full and return the popsicles to the freezer. Once completely frozen, remove popsicles and enjoy!
*This recipe was adapted from Premier Protein. For more Premier Protein recipes, click here.