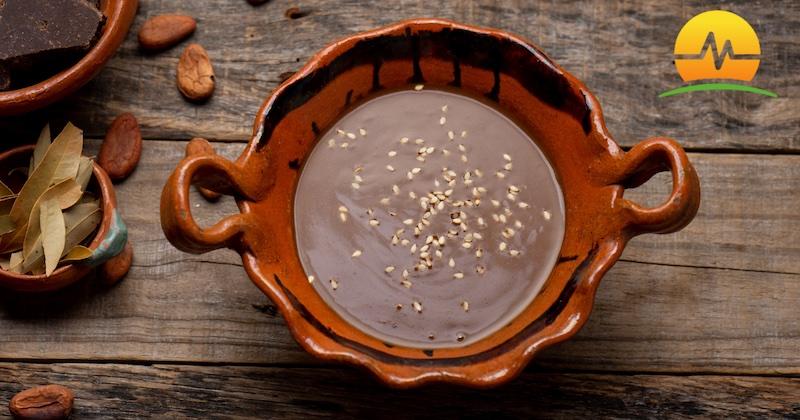 Have you run out of dinner recipe ideas? Looking to spice things up a bit? Well, we have a recipe that is packed full of delicious spices, protein, and… chocolate? That's right. Try out our mole sauce recipe that is both healthy and homemade. Pour it over your favorite protein or veggie and enjoy a spicy and sweet dinner to remember.
Ingredients:
1/2 scoop of 100% Whey Powder, Chocolate
2 Cups Vegetable Stock
6 Ounces Tomato Paste
2 Chipotle Peppers in Adobo Sauce + 1 TBS of the Sauce
1 Tablespoon Coconut Oil
1 Cup Chopped Onion
3 Garlic Cloves
1 Teaspoon Dried Oregano
1 Teaspoon Ground Cumin
1/4 Teaspoon Ground Cinnamon
 Directions:
In a large saucepan, heat the coconut oil over medium heat and cook the onions until they are translucent. Then, add the garlic and tomato paste and cook 2-3 minutes. Increase the stove heat to high and add the vegetable stock, peppers, and one tablespoon of the adobo sauce. Stir well.
Add the remainder of the spices and the chocolate protein powder. Reduce heat and simmer until the sauce thickens. Finally, remove the sauce from the heat and blend it in a blender or food processer until smooth. Serve over a lean meat and/or your favorite veggie.
*This recipe was adapted from Premier Protein. For more Premier Protein recipes, click here.