No-Bake Cookies 'n Cream Cheesecake Bites
If you are a sucker for dessert, this is the recipe for you. Our recipe for cookies and cream cheesecake bites combines a high protein snack with all of the delicious sweets you crave to keep you full and satisfied.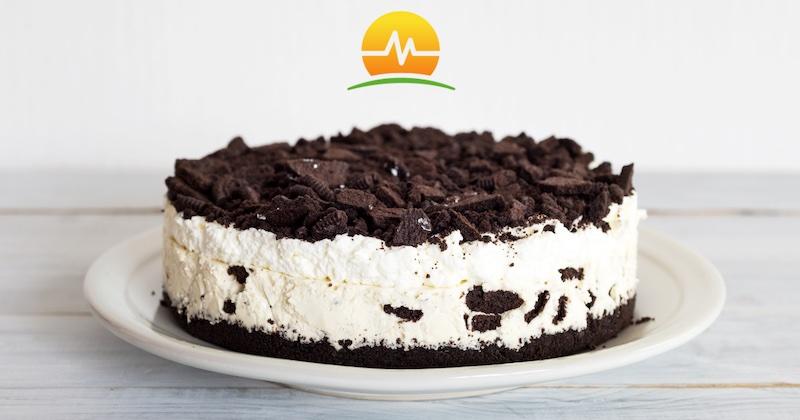 Ingredients:
Crust
1 ½ cup Almond Flour
2 Tablespoons Unsweetened Cocoa Powder
4 Tablespoons Unsalted Butter (melted)
1 Tablespoon Stevia
Cheesecake Bites
16 ounces of Premier Protein® Cookies & Cream Protein Shake
8 ounces Cream Cheese
.50 ounces of Unflavored Gelatin
1/2 cup Water
3 teaspoons Stevia
Directions:
Begin by combining the almond flour, unsweetened cocoa powder, and Stevia in a bowl and mix together. Melt the unsalted butter and add it to the flour bowl and mix together well. Using a mini muffin pan, add two teaspoons of the crust mixture to each well to form the crust and then cool for 30 minutes in the refrigerator.
For the cheesecake bites, begin by taking a large bowl and adding the softened cream cheese and Stevia and mix together using a hand mixer on low speed. Once well mixed, add the protein shake and continue to mix on low speed until smooth. Place ½ cup of water in a saucepan and bring to a boil on the stove. Once boiling, remove from heat and add two packets of unflavored gelatin and stir into water until dissolved. Cool for two minutes and then add to the bowl with the other ingredients, mixing it together with a spatula. Once finished, you can pour the completed recipe into the muffin wells and chill for 1-3 hours.
After the cheesecake bites have chilled, pop them out of their well, top with some strawberries or blueberries, and eat up!
*This recipe was adapted from Premier Protein. For more Premier Protein recipes, click here.