Creamy frozen yogurt with a pop of fruity berries makes this recipe a treat. Fortifying with protein adds extra nutrition and makes this recipe a bariatric friendly treat.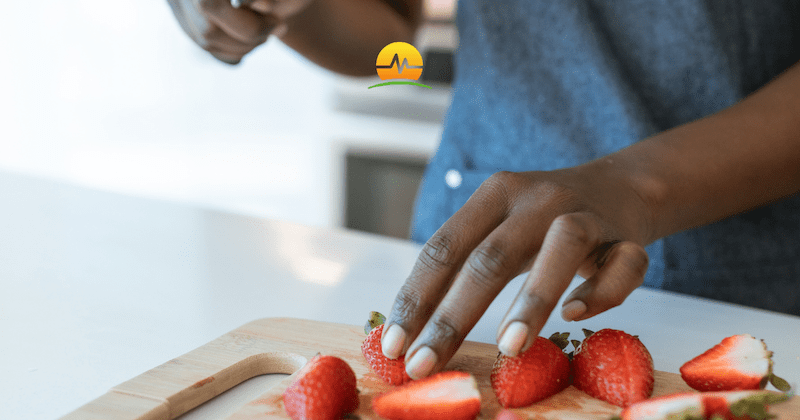 Ingredients:
2 scoops Premier Protein® Vanilla Milkshake Protein Powder
2 cups Vanilla Greek Yogurt
1 tsp Vanilla Extract
1/4 cup of Blueberries
1/4 cup of sliced Strawberries
Directions:
Fully combine yogurt, protein powder and vanilla extract in a large mixing bowl. Spread mixture evenly over a parchment paper lined cookie sheet. Sprinkle chopped berries over top and freeze for 1 hour or until solid. Break bark into 12 pieces and serve. Store bark in a sealed container in the freezer.
Recipe adapted from Premier Protein. For more Premier Protein recipes, click here.