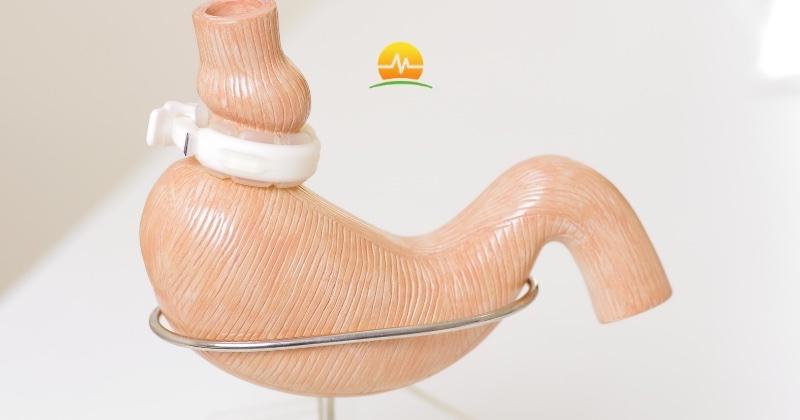 In the mid 2000s, a novel approach to weight loss surgery was developed in the form of adjustable gastric banding. The first product to market was a band known as the Lap-Band and shortly after the Realize Band came in as competition. The gastric band was both new and very promising because it gave patients and adjustable and removable option that did not require permanent adjustment of the G.I. system. In essence, the band is placed around the upper portion of the stomach and tightened to form two stomach chambers. The smaller, upper chamber was the new receptacle for food and the band slowed the passage of food from the upper to the stomach. Patients would be limited in the amount they could eat, would feel full longer and ultimately lose weight.
Limitations of the Gastric Band
The limitations of the band in excess weight loss were immediately seen as compared to stapled procedures like the gastric sleeve or gastric bypass. However, the less invasive nature of the procedure made it very popular, very quickly. In fact, while only providing about 30 to 35% excess body weight loss, the band quickly became the second most popular bariatric surgery in the United States with tens of thousands performed every year. Initially, common side effects were mild.
However, as long-term data continue to pour in, it became obvious that band patients were experiencing unacceptably high long-term complications including slippage, difficulty eating and swallowing, GERD and erosion of the band into the stomach tissue. Today, these complications have resulted in very few bariatric practices continuing to offer the procedure.
For our part, when we do see bands, it is usually to remove them and convert them to stapled procedures which, while altering the digestive tract, have fewer long-term complications and far greater potential weight loss. This is because the gastric sleeve, duodenal switch and gastric bypass offer a combination of restriction, hormonal benefit and/or malabsorption.
Next Steps
Some patients who previously had a gastric band implanted may still be living with the device and experiencing no complications and acceptable long-term weight maintenance. However, for those that are experiencing problems with their band, we encourage you to contact our office and schedule a consultation with one of our bariatric surgeons. You can learn more about the options for converting a band to a stapled procedure and see how it can get you back on track with your weight loss and eliminate some possible complications and adverse effects you may currently be experiencing.
Related Topics: