To Wait or Not To Wait – Buying Clothes After Bariatric Surgery
It is exciting to see results after bariatric surgery. You start to shed pound after pound and your clothes do not fit quite like they used to. The first place your mind may jump to is going shopping and investing in an entire new wardrobe. You have come a long way and worked so hard to get to where you are now – you are deserving of a little reward. However, buying a whole new wardrobe after the first signs of weight loss may be premature, and may end up costing you more money than necessary.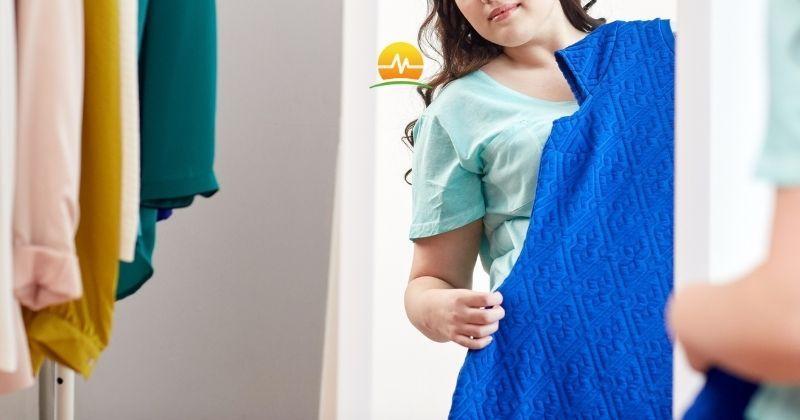 Shopping After Surgery
Buying yourself a new outfit after losing some weight after bariatric surgery can be fun and rewarding. This does not mean that you must clean out your closet and start from scratch. Go through your closet – even in the deep dark corners. You may have clothes that you haven't worn in years that you forgot about that now fit again. You can also get your favorites altered to your new body shape.
If you do decide to buy new clothes, buy in the size you are currently at. There is no reason to buy bigger in case of weight regain – think positively! And there is also no reason to buy something that is too small for you with hopes your body will slip into it eventually. Buy clothes that conform to your body.
Alternately, if you do feel like splurging as a reward for weight loss, spend your money on something that is timeless. Accessories – jewelry, shoes, hats – items that will fit you regardless of how much you lose. This is where you can purchase something that will last the entire bariatric journey and more.
On the other hand, it may also be fun to keep some of the clothes you wore at your heaviest weight. It's a great reminder of how far you've come and a good motivator when you're having a bad day.
 The Bottom Line
The weight loss journey is long, difficult, but also rewarding – watching the inches start to tick down and those jeans start to feel a little bit looser than they used to be. Bariatric surgery can cause a lot of changes – both physically and with your lifestyle. Taking the change incrementally, day by day, is the best way to go.
If you are considering bariatric surgery, reach out to us today. MasJAX is an experienced bariatric practice dedicated to helping patients from beginning to end on their bariatric journey.