All of us here at MasJax we are excited to congratulate Dr. Husain Abbas on 500 robotic surgeries performed. Just a decade or so ago, the idea of robotic surgery was in its infancy and had very few believers. However, over time, patients and physicians began to see the value of this transformative surgical tool. Dr. Abbas has embraced this technology, utilizing the robot to its fullest potential in improving outcomes for day-to-day surgery. The robot also allows complex surgeries to be performed in a minimally invasive manner, when they never could be before.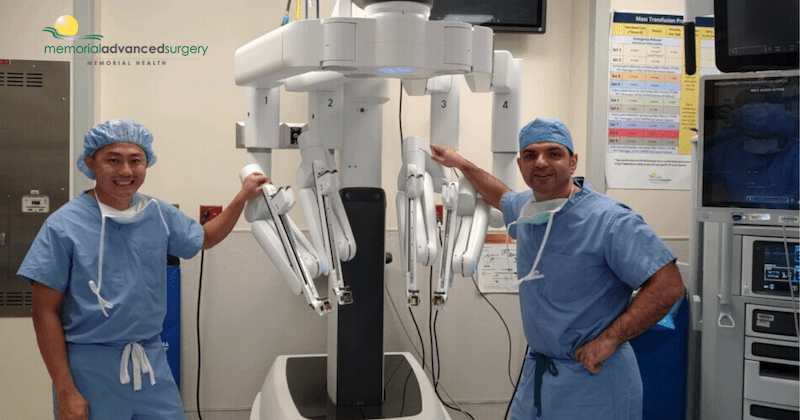 The system does not in any way rely only on the robot to perform surgery. Rather, Dr. Abbas is in full control of the robotic arms while seated next to the operating table at a specially made console. The robot simply takes his inputs, scales them to a smooth miniature motion and translated them into precise surgical movements. Further, the robot's wristed hinges allow for 360° motion within the abdomen, something that is impossible in traditional laparoscopic surgery. Finally, due to the high definition, three-dimensional camera, Dr. Abbas has a fully immersive view of the surgical field, allowing to him to see abdominal structures and organs more easily and precisely.
Once again, we'd like to congratulate Dr. Abbas on this fantastic achievement, and we look forward to continuing to bring you interesting robotic surgical cases like the ones you can find on our YouTube page.