With today's technology, you have virtually unlimited information at your fingertips. This can be a great resource, but it can also lead to the spread of misinformation. Bariatric surgery often falls victim to this reality. We are here today to shine some light on the truth about the bariatric journey and what you should be aware of when researching the procedures.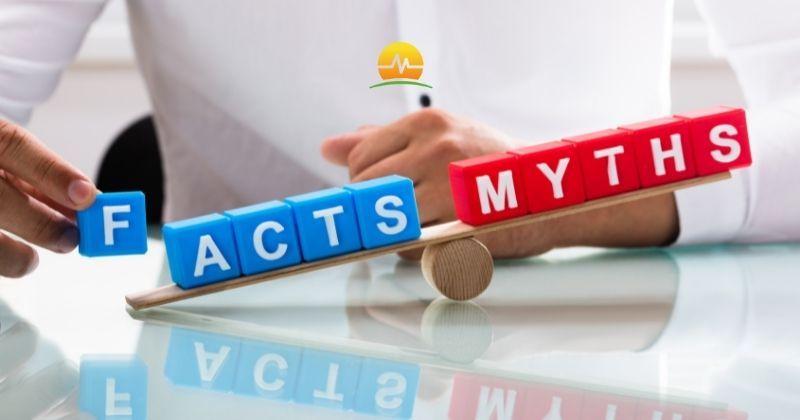 Myth #1: You don't need bariatric surgery if you just diet and exercise.
If you have ever struggled with your weight, someone has probably told you that all you have to do is diet and exercise more. While there is some truth that – regular exercise and a well-balanced diet is important to maintaining good health – it is not the fix-all for everyone. Every body is different and, therefore, each has individual needs. The reality for obese people is even more stark. 90% of obese patients fail diet and exercise. Conversely about 80-90% of bariatric patients keep their weight off over the long term.
Myth #2: You will regain all your weight after surgery
An important part of the bariatric surgery journey is aftercare. Before you undergo the procedure, you will sit down with your surgeon and discuss what the entire journey looks like – beginning to end. Your diet will change drastically after bariatric surgery, and you may have some physical restrictions. Some patients do experience some weight regain – about 10% 2 years out, but if you work closely with your doctor and follow your post-op plan, regain should be kept under control and within limits. Of course, anyone can sabotage their diet and get around the surgery. Keeping the weight off is up to you!
Myth #3: Your insurance won't cover bariatric surgery.
One of the biggest headaches of any medical procedure is trying to figure out if your insurance with cover any or all of it. Of course, insurance coverage depends on your insurance provider, your insurance plan, health conditions, etc. However, more and more insurance plans are covering weight loss surgery. Talk to your surgeon and insurance company about insurances accepted and coverage when it comes to bariatric surgery. Your practice can help you verify benefits, but it is important to speak to your insurance company directly as well.
Myth #4: Bariatric surgery is dangerous.
Whenever you decide to undergo a surgical procedure, there are risks – all procedures have the possibility of complications. However, bariatric surgery has traditionally been viewed are more dangerous than other abdominal surgery. This is simply not true, and as technology progresses the surgical technique has become more and more advanced. This translates to bariatric surgery having the same risk profile as a routine gallbladder removal.
Myth #5: Bariatric Surgery is the easy way out.
A lot of people have the misconception that getting weight loss surgery is the easy or lazy way to lose weight. This could not be further from the truth. Bariatric surgery is often chosen only after countless failed attempts to lose weight in a non-surgical manner. This can be physically and mentally draining. Bariatric surgery is a long journey and commitment – including pre and post op work along with a diet and exercise plan. In order to maintain weight loss, you must be willing to keep up with the instructions from your doctor.
If you are considering weight loss surgery, contact us today. MasJAX has an incredibly experienced clinical staff and years of experience with successful bariatric procedures. We might just be the answer you have been looking for to regain a happier and healthier life.