Meat substitutes, made to look and taste like meat, but are actually vegetable based are the new rage. As vegetable substitutes for meat, and beef more specifically, they have cracked the code (almost) of offering the taste and texture of beef. While this may seem like a win-win for anybody concerned about ground beef, which is typically loaded with saturated fat, the reality is that these vegetable-based beef substitutes may not offer much of a benefit. Specifically, while they are not made of beef products, they may they still contain a good deal of saturated fat and calories, which can wreak havoc on the bariatric diet. They can cause dumping syndrome in gastric bypass patients and generally add little extra nutritional value to the meal. Beyond the nutritional pitfalls, many people believe they have a free pass to have a soda, fries or onion rings that one would often have with a burger.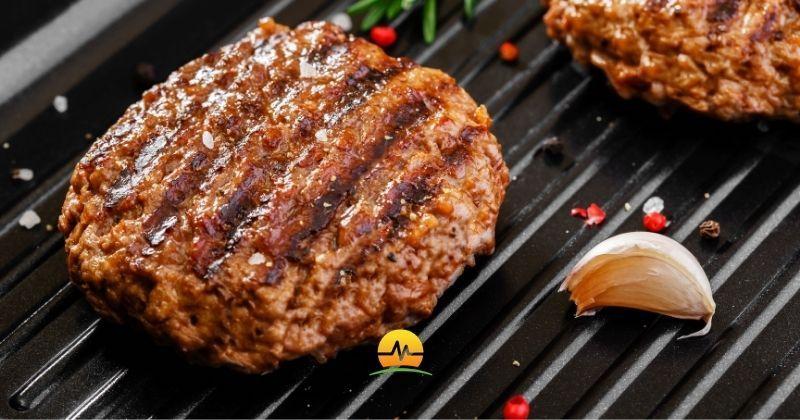 Of course, being that there is not a great deal of calorie savings and saturated fat content is similar, the side items only serve to make the entire meal less healthy. The result? patients may believe they are following a healthier diet, but ultimately continue to suffer from weight gain or lack of weight loss.
Are there any meat alternatives that are actually helpful?
The answer to this question lies predominantly in how the item is prepared and how much is consumed. After all, even healthy items can be calorically unhealthy. Tofu for example is very high in protein, very nutritious and low in saturated fat and sugar. Of course, this is only true if it is not fried. However, tofu, while not a traditional favorite, has also made strides in tasting better with new products that are more tempting than ever before. Remember, just about anything, in moderation, can be healthy. Conversely, just about anything can be unhealthy in the wrong proportions.
Ultimately, the best way to manage your postoperative diet is to ensure that you use as many fresh items including vegetables, fruits and lean meats as you can. Alongside that, be sure to minimize the use of prepackaged, processed items no matter what their health claims may be.
If you are a bariatric surgery patient, following the guidelines in your postoperative packet are an important way to ensure that you're getting enough protein but also enjoying foods that are bariatric friendly and allow you to lose weight safely and effectively.
Related Topics: