Dr. John DePeri, FACS
General & Bariatric Surgeon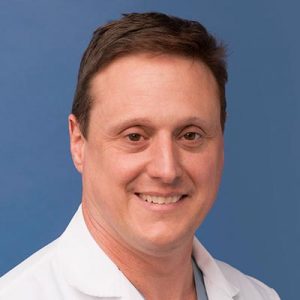 Dr. DePeri is a leading general and bariatric surgeon in the Jacksonville area. He is board certified in general surgery by the American Board of Surgery and is a Fellow of the American College of Surgeons (FACS). Dr. DePeri has a special interest in advanced laparoscopic or minimally invasive surgery. He is also an expert in performing various bariatric and general surgeries with robotic assistance.
As part of his focus on bariatric or weight loss surgery, Dr. DePeri has achieved Center of Excellence surgeon status from the American Society for Metabolic and Bariatric Surgery's (ASMBS) MBSAQIP program. He strongly believes in the collaborative relationship between patient and doctor. This involves a relationship that begins on equal footing and continues by empowering the patient to take control over their own health and treatment plan with Dr. DePeri there to guide them through the decision-making process.
He has performed thousands of minimally invasive general and bariatric procedures over the past two decades of practice and is proud to be a part of the Memorial Advanced Surgery team – the longest running bariatric practice in the Jacksonville area.
Education:
Medical School: Columbia University College of Physician and Surgeons of New York, NY
Internship: Columbia Presbyterian Medical Center, New York NY
Residencies: University of Florida – Gainesville FL & Baystate Medical Center – Springfield MA
Fellowship: American College of Surgeons
Specialties and Procedures:
Bariatric surgery
Ventral hernia repair
Incisional hernia repair
Thyroid and parathyroid surgery
Breast surgery
Skin cancer treatment including melanoma